Since 1966

Just Some Samples Of Our Work!
Want to see more? Visit our Premium Museum!
SUPER SUBS - Baking Powder fueled Subs, dives and surfaces for over 10 minutes on each fill. Available in any color, and could also include a set of waterproof stickers for decorating the item. Used as an Inpack premium for both General Mills and Quaker Oats. Made In USA.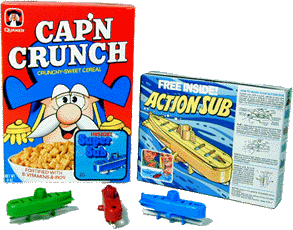 FREDDY THE FLUTE - Replica of Freddy The Magic Flute, seen on H.R. Pufnstuf TV show. An actual instrument, able to play any song. Has movable puppet lips which open & close, and numbered finger holes. Came with instructions to play 2 hit songs from show. Used as a Mail-in premium on various Kellogg's cereal products. Made In USA.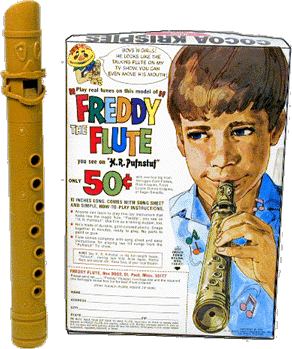 FUN LITTLE-LEAGUE BALL - Authentic Little-League blow molded baseball which can be used indoors or out. Can be pad-printed with character logo, and molded in any color (including glow-in-the-dark). Used as Free Give-a-way. Made In USA.
.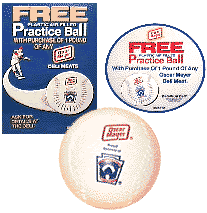 FROZEN-POP MAKERS - A molded plastic form with reusable handle for freezing your favorite juice or drink into a Frozen-Pop. The forms can be engraved with logo characters that show up on the Pops. They can be made in any size, shape and color. Made in USA.
Click here to see how these Pop Makers were designed
BMX BIKE PLATE - A 7-3/8" x 9" molded plate, with integral mounting straps. Comes with a Digital Decal that you can punch out any 3 numbers. Makes a great On-Pack or Free Mail-in. Made in USA.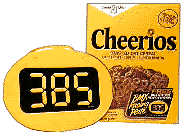 ACTION SHARKS - Baking Powder propelled sharks, in three designs; Great White, Tiger and Hammerhead sharks. They glide along the surface for about 10 minutes on each fill. Made in USA.
.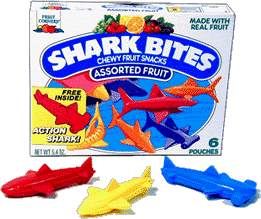 JETS - Set of three scale models of military Jets, the F-16/XL, F-14, SR-71 Blackbird, and MIG-27 (USSR), molded in transparent Day-Glow colors. Used as an Inpack Premium. Made In USA.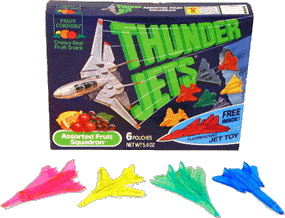 3D BRACELETS - RB Toy designed and manufactured these full color 3D vinyl Bracelets in 10 different styles. These Bracelets were rolled up and inserted into custom molded plastic Caps, randomly packed, and shipped to the customer all ready to be snapped onto their juice bottles. When the consumer purchased the juice drinks, they never knew which style of Bracelet they would be getting.
Click here to see a larger view of these Bracelets
PHARMA AD CAPSULE - RB Toy designed and manufactured this fully decorated 3.5" plastic Capsule for a Pfizer promotion to advertise their Celebrex(c) medication. These Capsules were displayed in local pharmacies to be taken by consumers interested in the product. Each Capsule contained literature on the medication and its use, and was part of their patient education program.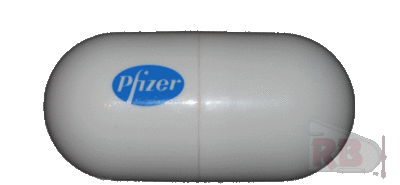 SCALE MODEL T6 & L-39 AIRPLANES - RB Toy designed and manufactured these scale model airplanes of the T6-Texan and L-39 jet for the "Forgotten Heroes Trust", a S.T.E.M. program honoring the aviation heroes of yesterday. Each fully decorated model plane comes individually packaged in protective plastic tray, completely assembled, and with a Display Stand as shown.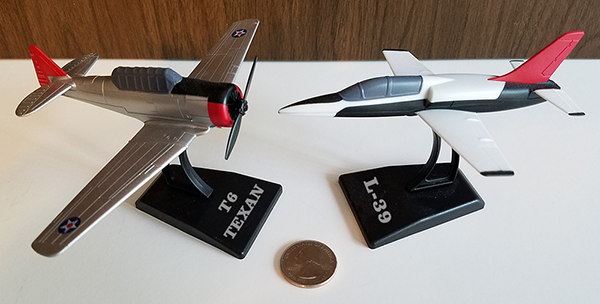 Consulting - Design, Manufacturing, Expert Witness & Toy Safety
(C) 2009 RB Toy Design, Inc., All Rights Reserved
The logos and tradenames shown above are the property of the respective companies.

RB Toy Design, Inc., 3838 Chester Drive, Glenview, IL 60026 USA
TEL: 847-577-5683 • FAX: 847-577-5683 • E-mail: consulting@rbtoydesign.com
Send mail to webmaster@rbtoy.com with questions or comments about this web site.
Copyright 2009, RB Toy Design, Inc., All Rights Reserved
Last modified: October 02, 2023